We strive to breed healthy, natural and strong Maine Coon kittens. If you are interested in a Maine Coon kitten, please contact us. We would like to hear a brief description of where the kitten will be going to live. Starting from week 5, the kittens can receive visitors. A deposit is required when reserving a Maine Coon kitten. The kittens can move to their forever homes from week 14. When visiting the kitten, you can review all the tests of both parents.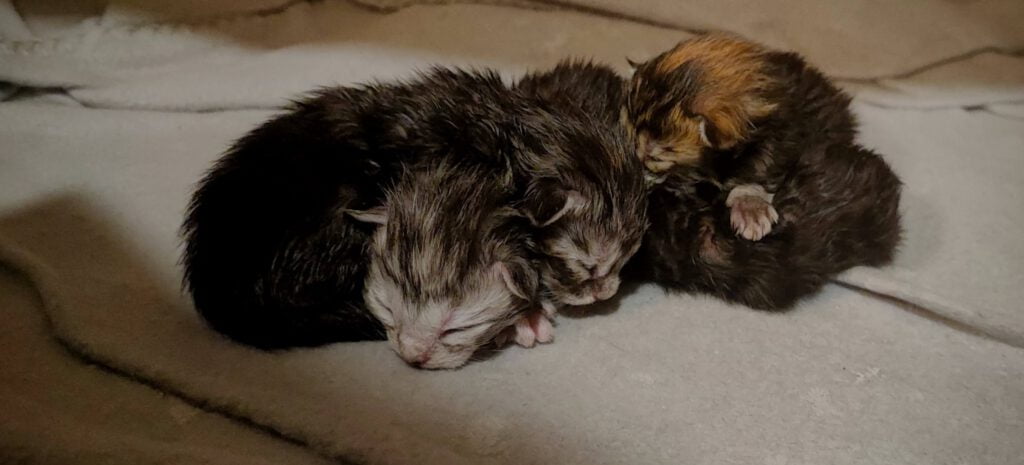 When the kitten moves:
You will receive the pedigree and purchase contract (with a breeding prohibition).
You will receive ownership papers.
The kitten will have a European passport.
The kitten will be fully vaccinated.
The kitten will be microchipped.
The kitten will be dewormed and flea-treated.
You will receive a kitten package.
Kittens are not spayed/neutered by us.
Purchase Contract:
Before the kitten can move to its forever home, a contract is signed by both parties. This contract provides certain assurances for both the breeder and you. We stand for healthy Maine Coon kittens and are willing to assist you with any issues. The contract outlines what to do if you can no longer care for the cat and includes a health guarantee for the kitten. You will also agree to a breeding prohibition in this contract.
It is not allowed to breed Maine Coon kittens under a pet contract. This applies even to one litter; this is also considered breeding.
---
Waiting List Registration Form